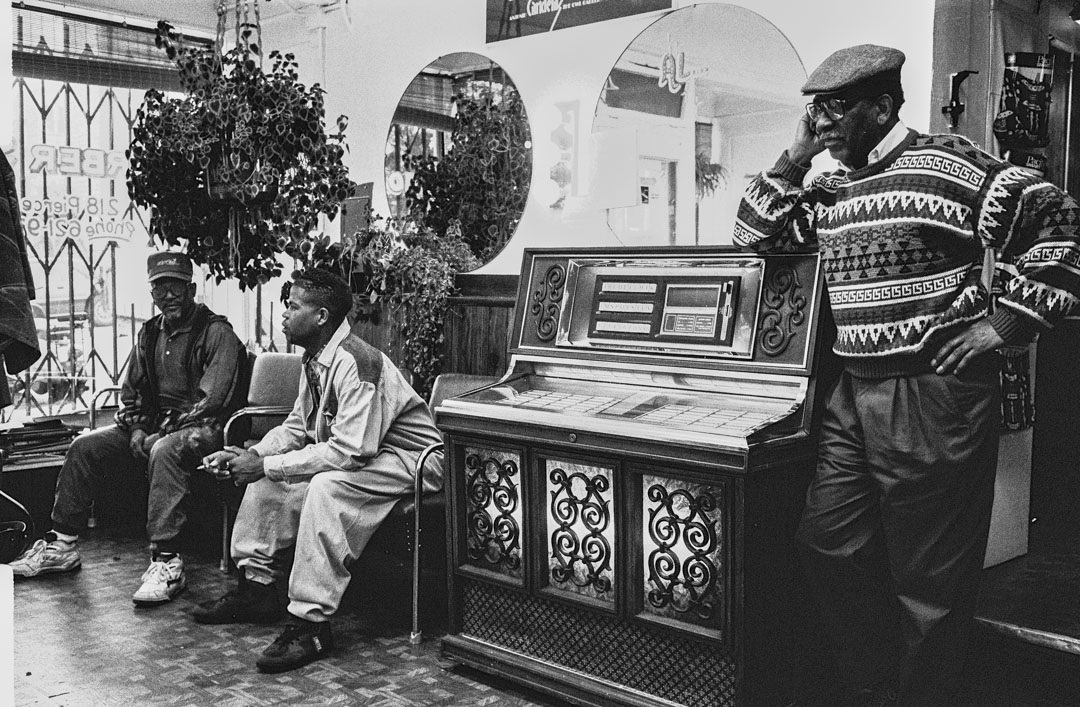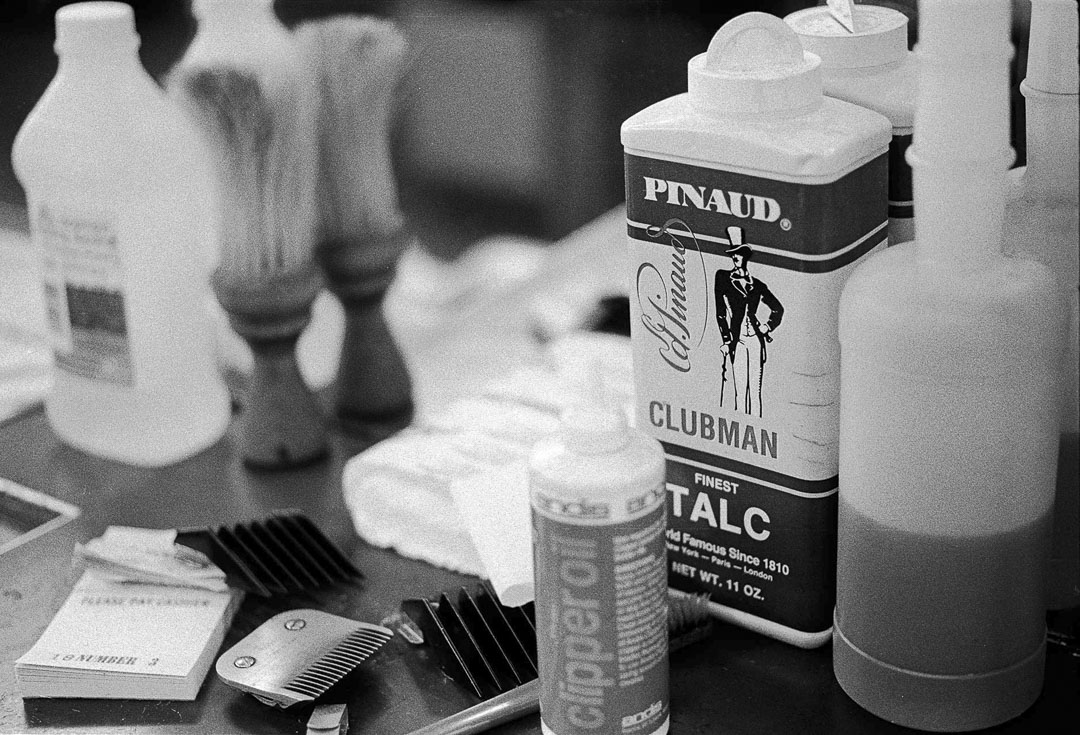 two-men-getting-haircuts-ncbs-sf-1994
men-waiting-jukebox-cbs-sf-1994
san-francisco-barbershops1
san-francisco-barbershops2
man-watching-tv-ncbs-sf-1994
two-cubicles-newbills-bs-sf-1994
chicago-barbershop-san-francisco-1994
baarber-san-francisco-1994-v2
New Chicago Barbershop, San Francisco, 1994
barbershop-still-life-1994
newbills-barbershop2-san-francisco-1994
chicago-barbershop2-san-francisco-1994
newbills-barbershop-san-francisco-1994
newbills-barbershop3-san-francisco-1994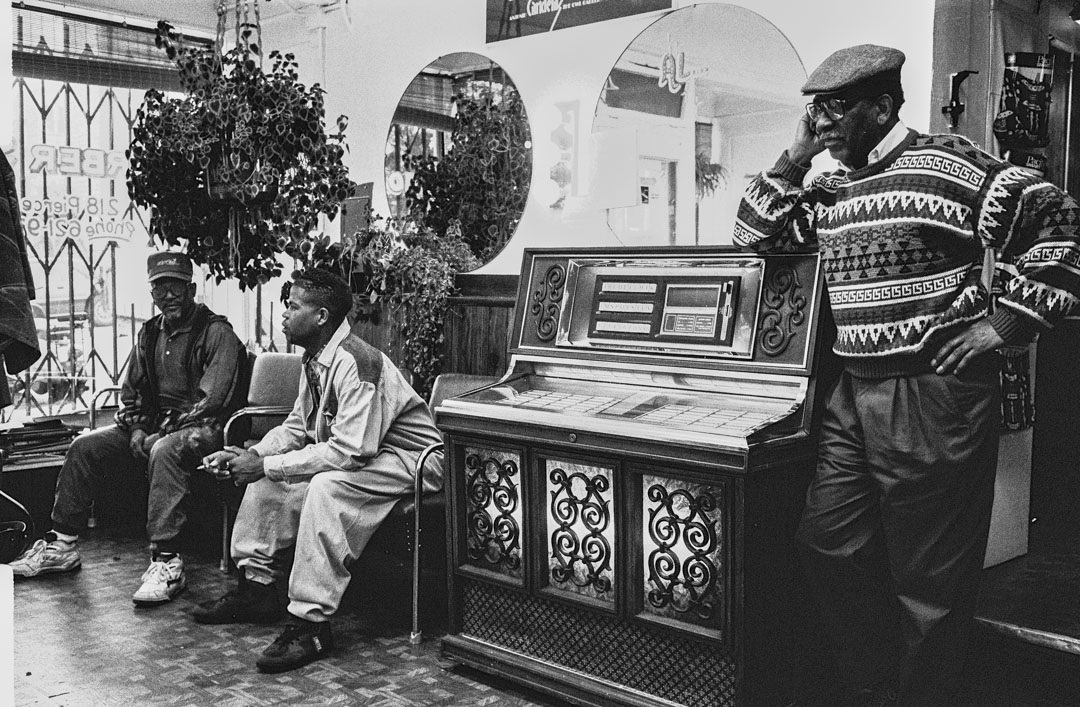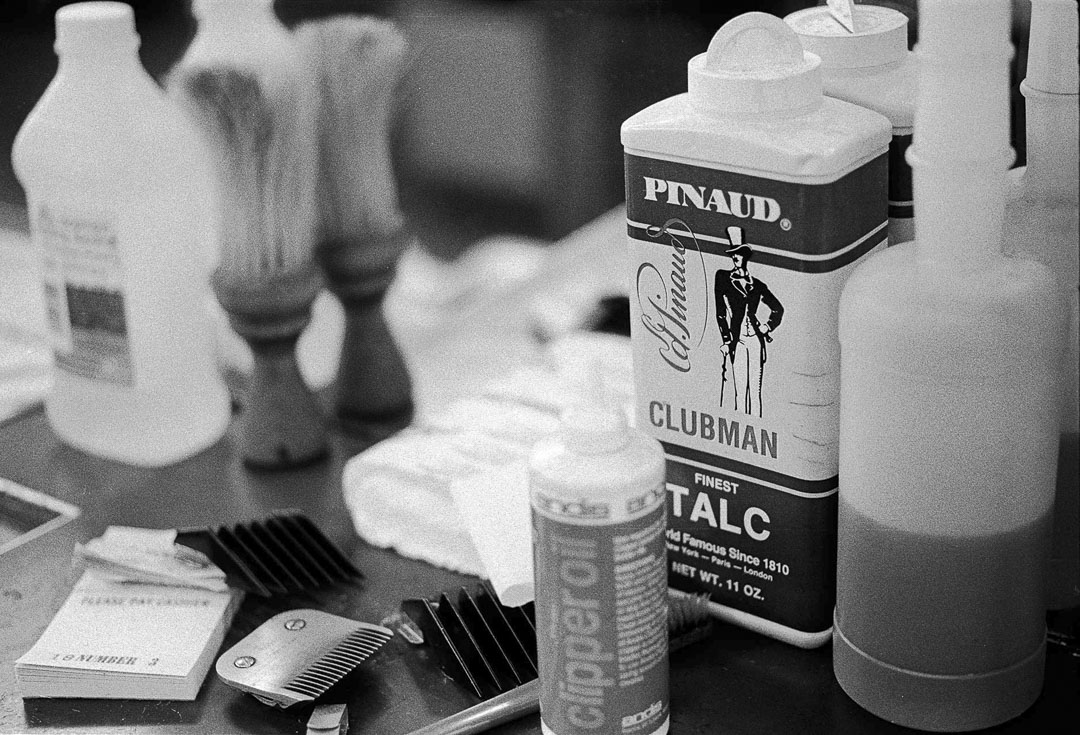 Cuttin' Heads
San Francisco's Fillmore Neighborhood Barbershops
In 1960s Boston, Massachusetts, my neighborhood barbershop was a gathering spot for watching Red Sox games, exchanging news and gossip, and getting a haircut from Mr. Louis, as he was known to us kids, "Heavy," as he was known to our fathers. Mr. Louis gave one and all the same haircut regardless of the current style of the day. Heavy's was a place where the men in our small Black community could relax for an hour or two six days a week.
As another new arrival to late 1980's San Francisco with a suitcase and dreams, I needed a haircut and found the barbershops of the Western Addition or Fillmore as locals called the neighborhood. Each barbershop had the same community vibe as my old and long-gone Boston neighborhood shop but more evolved and inclusive, with women barbers a part of everyday life in the shops. I spent a couple of months in the early to mid-'90s getting to know the folks and photographing daily life in the shops.
Sadly, as of 2021, these barbershops are now long-gone; morphed into antique shops, mailbox centers, and empty storefronts for the newly arrived in 21st Century San Francisco.